Confession: I'm not a big fan of the "homemade tree" look. I don't like kitshy ornaments that have been handed down for generations. It's just not my thing. So, every year I buy a tree-load of new ornaments for our tree. Yes, it gets expensive. Our first Christmas (with a tree, that is) I did a bronze tree, like this:
Then for our next Christmas, I was over the warm colors, so I did a cool-toned silver, aqua, and pink tree with ornaments like these:
This will be our third Christmas with a tree (our fourth together, in general) and I was planning on going the "White Christmas" route, a la Crate & Barrel: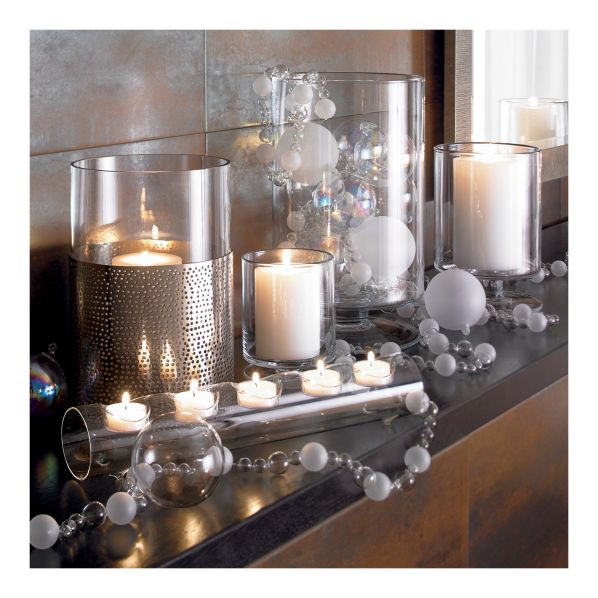 But I really,
really
did not feel like spending so much money on Christmas ornaments this year. So what did I do? Well, a few weeks ago, Christmas cards from the Bees started filling my mailbox. After about a week, I had no more room for them! Enter: my bright idea, a Bee tree! Cute, functional, and at no cost to me. That's my kind of christmas.
I'm pretty pleased with it, if I do say so myself.
I went ahead and put up a few clear/silver ornaments that we already had, also.
And one special rainbow ornament!
This year the Weddingbee Bloggers did our annual ornament exchange and
Mrs. Quiche
(aka Kristen at
Bien Living
) sent me this fabulous rainbow ornament. So. Freakin. Cute.
Have you ever decorated your tree unconventionally?