Okay, so, I just realized that Glee premieres tonight. Cue excitement!
However, Mike and I did away with cable and switched to using Netflix and Hulu about 5 months ago simply because we just weren't using our cable. Ever. We were essentially paying $150/month for background noise. I don't know about you, but I could use that $150 a month in lots of other ways. So, unfortunately, I won't be able to catch Glee until it posts to Hulu tomorrow. Sad face.
So while I wait in Glee to Hulu limbo, I would like to take this moment to make a very important announcement:
I am in love with one Emma Pillsbury.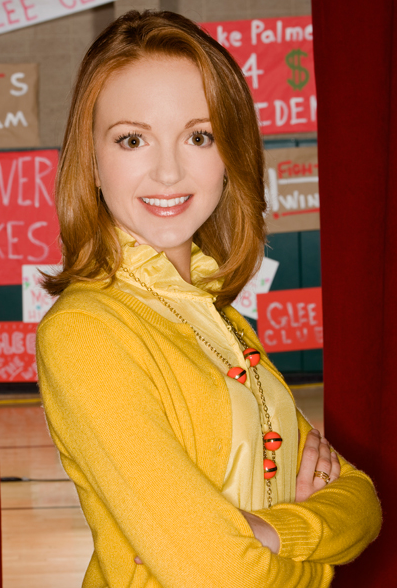 Oh, Emma, with your perfectly coiffed red hair. Your expertly coordinated cardigans. Your adorable little accessories.Why are you so goddamned cute? How does this happen? How does one person embody this much adorable awesomeness?
I want to be just like you when I grow up. I want to be able to speak in your funny little accent. I want to make the weirdest faces and still be completely endearing (okay, I already do that...). I want to wear the most ridiculously preppy/grandma outfits and still look cute. And hell, on the OCD front, I'm already halfway to Emma Status.
Teach me your ways, Emma Pillsbury. Teach me your ways.
Admirably,
Your Biggest (and not at all insane) Fan, Tiffany